Many people asked me personally and on forum as well about how spring can be set.
This is how I do it.
Insert the spring fully inside the tube
. Tube ID should be little bigger than the OD of the spring. Insert another rod or tube (which has same OD size of spring) from both side of the tube or one side if other side is blocked like what you see in the picture. Now compress the spring almost fully. Suggested to keep 10% more than it's solid length. Keep the spring under compression under 30 mins. Once decompressed you will see your set spring has been reduced by almost 20% . It it now safe to use it in the gun.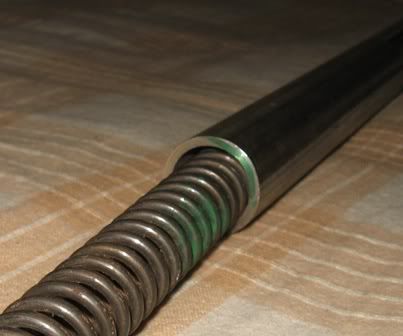 Question, Suggestion welcome.