At the outset I must emphasise that I normally wouldn't bother washing and lubing or even using oxidised pellets in any of my airguns. Infact I have stopped washing and lubing pellets as the one's I now use come with very little lead swarf and no longer need washing. They are well lubed as well.
However, someone I know has an airgun that shoots well with Crosman Premiers and since these pellets do not shoot well in my airguns, I'm quite happy to let him have them.
Unfortunately, these pellets are from a May 2000 batch and are quite badly oxidised. However, since these are all I have I decided to wash and lube them and simultaneously show the members how this is done.
1) The pellets.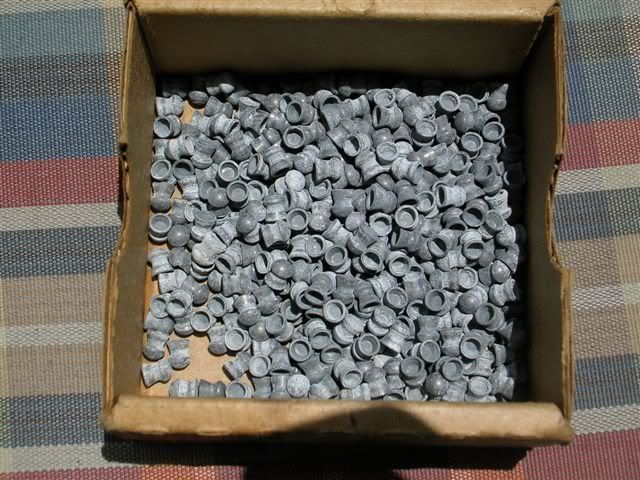 2) Make a solution of liquid dishwashing soap and water and drop the pellets into the solution.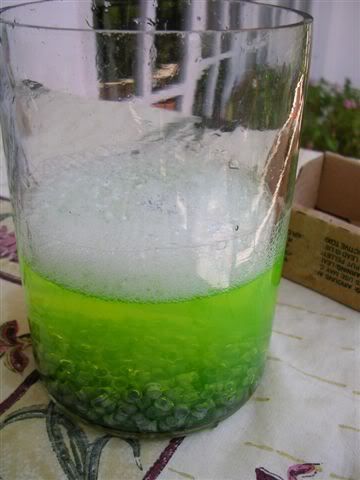 3) Now swirl the pellets around for a good five to ten minutes (this will loosen the swarf) and then pour the contents into a sieve.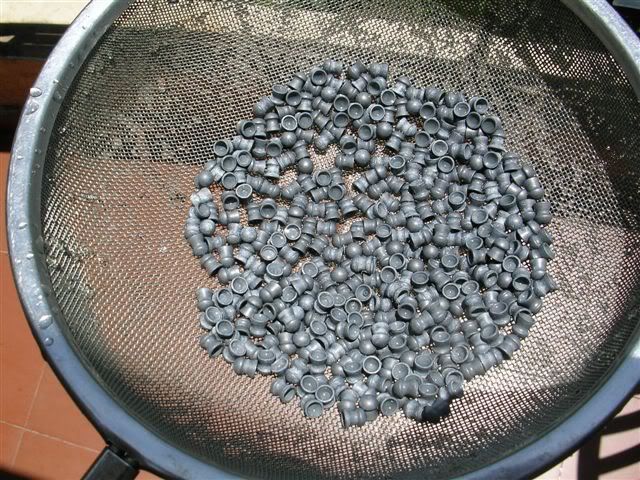 4) Rinse thoroughly under running water and then spread the pellets out to dry. You could use a hairdryer if you wish.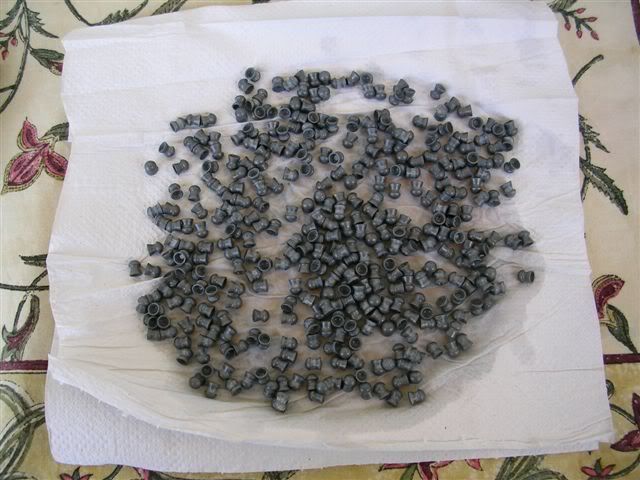 5) Take a cloth the size of a handkerchief or smaller and oil it with your choice of lube (only use beeswax based lube if the pellets are to be used in a spring-piston operated airgun). Put a few pellets on the oiled surface and then catch the ends of the cloth, so as to make a hamock and roll the pellets along the lube.
This process will coat the pellets with an even amount of lube.
Drop the lubed pellets into the box / tin and you're done.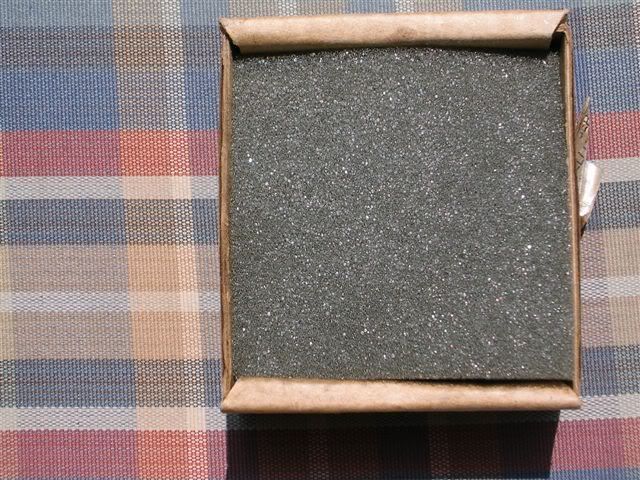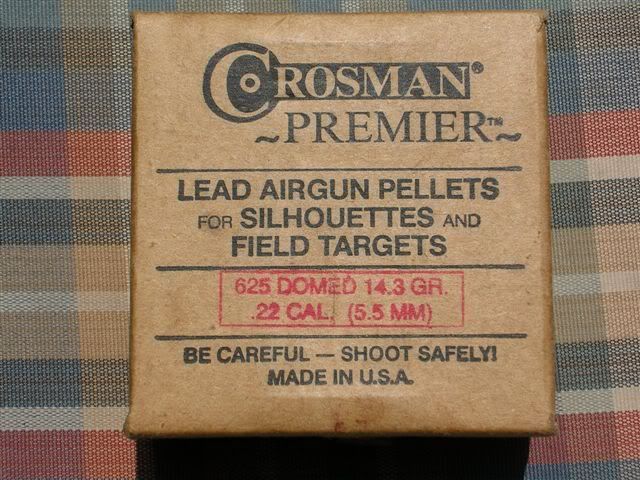 Mack The Knife