Pran,
Found a pic for you. Did not have a digicam then but took a digi pic of it and it has come out well enough to give you an idea of how I compress the springs into the chamber.
I will do a new topic with do's and don'ts when I install the spring for Ranjeet but until then be content with this.
Please do NOT discuss spring compressors on this thread.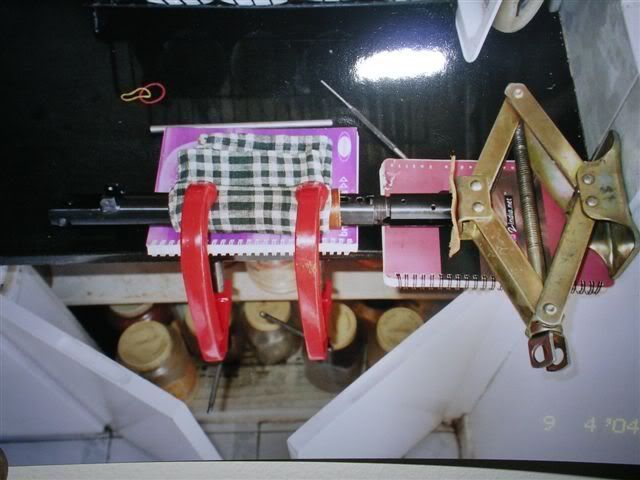 Mack The Knife