A Rare & Unusual Hammer Double Rifle w/ a "Martini Style" Double Tipping Block Action by Miller & Val. Greiss
Hello All,
Although posted on other sites, this one is so very, very interesting that I decided to share my excitement about owning it with all the members of this forum. I just acquired this Most Unusual Double Rifle this past weekend at Rock Island's Auction. This is absolutely the strangest, most unique, and now my favorite, double rifle in my collection. It was made by Miller and Val. Greiss, Munchen, a well known German gun maker known for some very fine and elaborate rifles, shotguns, and pistols, of the late 1800's. I had never before seen a
Martini Style
action of this type, with external hammers, let-alone in a "double" Martini configuration with "double" external hammers. However, there was a similar rifle by the same maker, with the same provenance, and the same action, listed in Rock Island's Dec. 3, 2017 Premiere Auction. It sold for a considerable amount more than this one did, and although I bid on that other one, I very quickly got outbid, an dropped out of the bidding. However, last Sunday, we had a blizzard here in the Central States, and I think that cut-down on Rock Island's auction bidders. Lucky for me - because this time I was successful at about "half" the price of what the other one sold for last December.
If anyone knows the owner of that other rifle from December, please have him contact me. If anyone has ever seen a double rifle like this one, please drop me a note.
This rifle weights 8-1/4 pounds with a 13-5/8" LOP. It has a regular rear site and a tang mounted spring-up peep site. And, it also has a short raised dovetail platform that is for some type of early pre-WWI scope mounting. I'll be looking for one of those in the up-coming months.
There are no markings on this rifle except as described in the Auction listing. I've tried to shown them below.
Although the auction listed the caliber as 450 Short BPE, It has been difficult finding information about a cartridge with this name. However, after doing a chamber cast, the dimensions were very close to a cartridge that is called the "45 New South Wales." (dies from C-4 are were obtained, and 20 cartridges have been loaded) The chamber cast extended beyond the throat and it also showed that the barrel has 4-groove Henry Henry Rifling. In addition, the bores and chambers are absolutely MINT and Mirror bright. Cases for the 450 Short BPE were formed from 450-400 brass, shortened to 2.5", and opened-up to 45 caliber. The second to last picture shows the 450 Short BPE cartridge along-side a 45/70 cartridge for comparison. The 450 Short BPE case is actually much larger in diameter, and its longer than the 45/70 by about 3/8". The case capacity of the 450 Short BPE is actually 5% more than that of a 45/90 Winchester case.
Note the tiny screw tucked under the cheek-piece. (see picture 9) I removed it, and found it did nothing. It simply pluged-into a very neatly pre-drilled hole. I'm thinking this is some kind of game counter - Germans seem to like to keep track of their harvests?
The only markings: on the bottom of the right barrel are the last 4 digits of the serial number - and a number 7 on the bottom barrel rib. A "Crown V" appears on both barrels. The only place the full serial number appears is on the butt-plate.
As always, your comments are most welcome.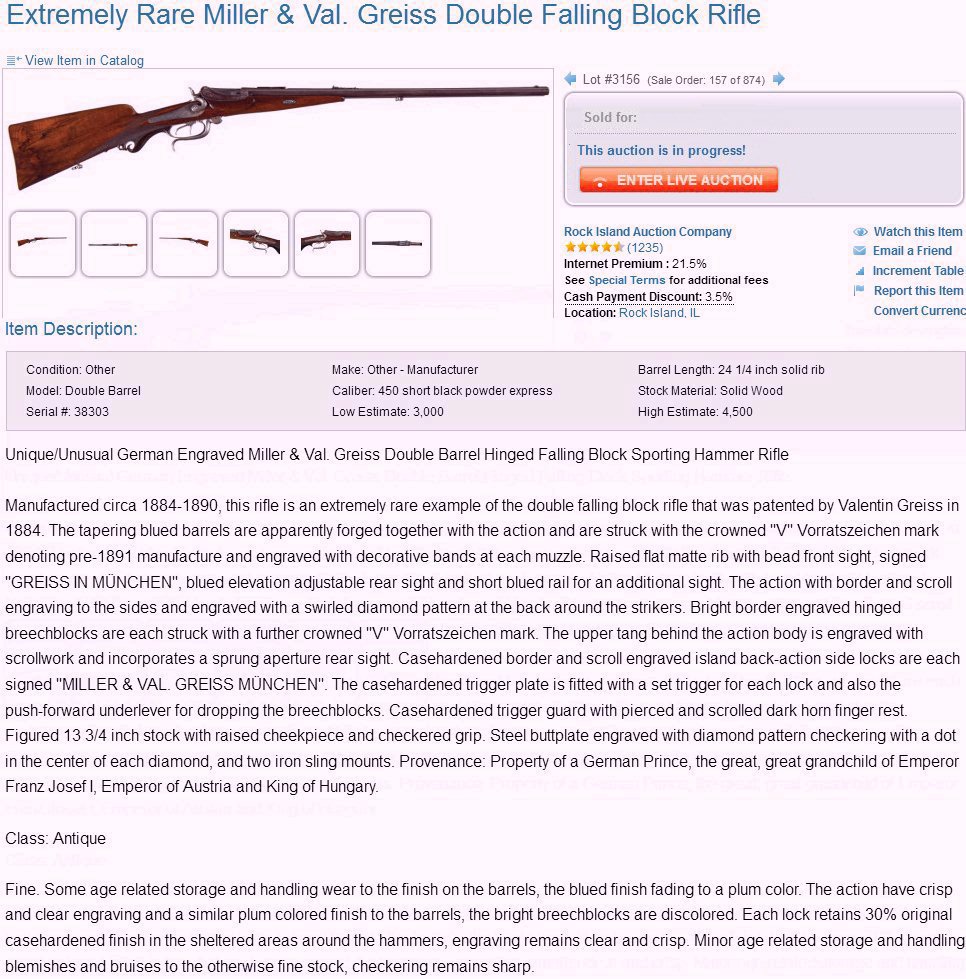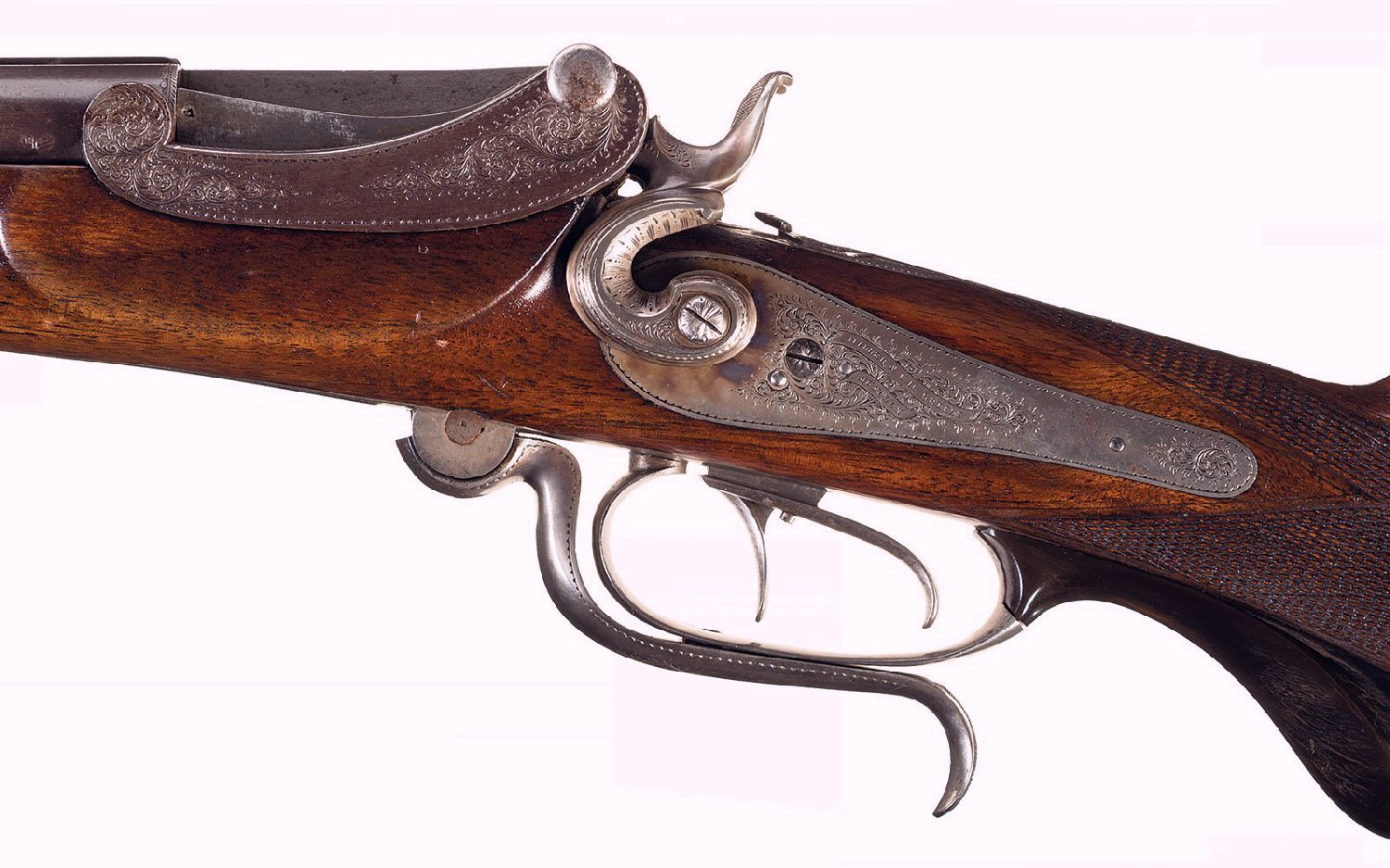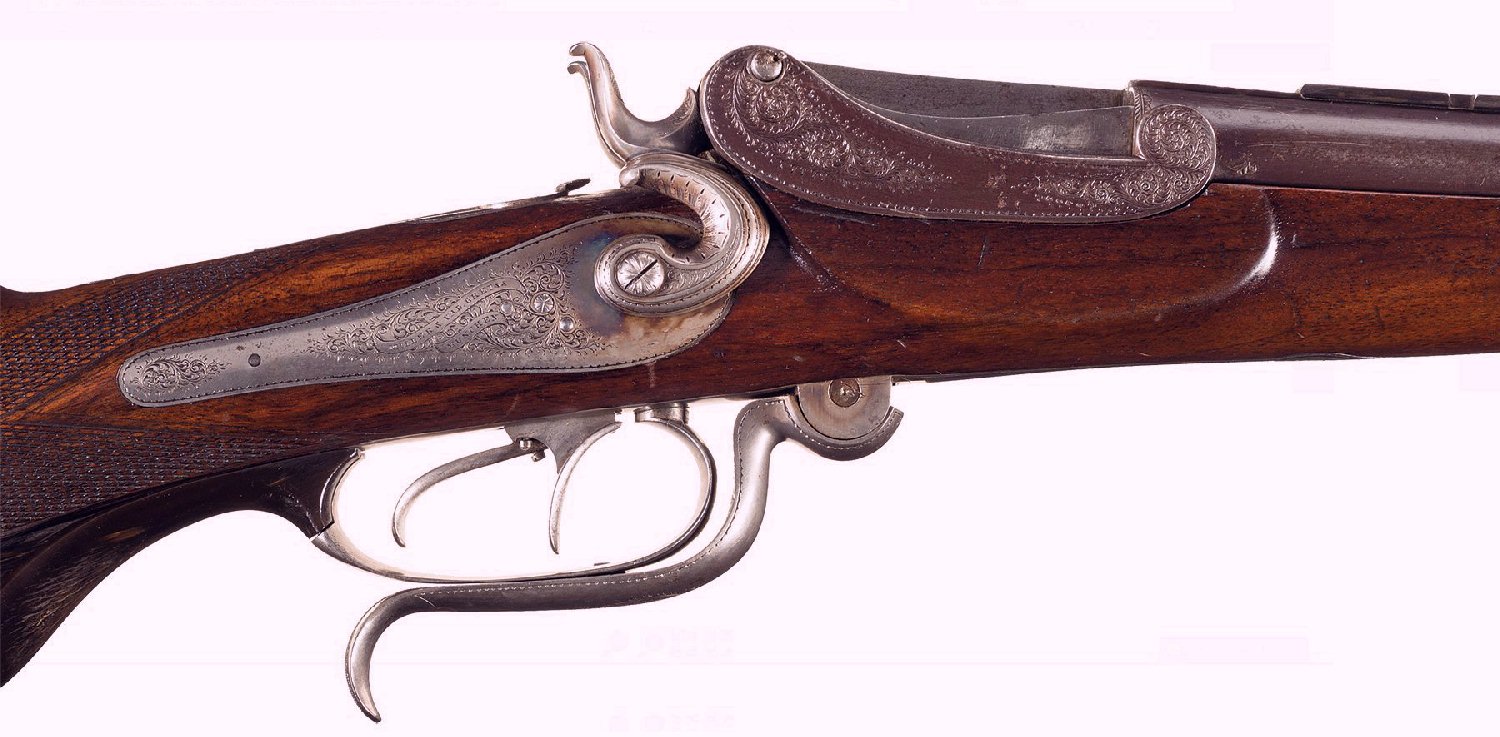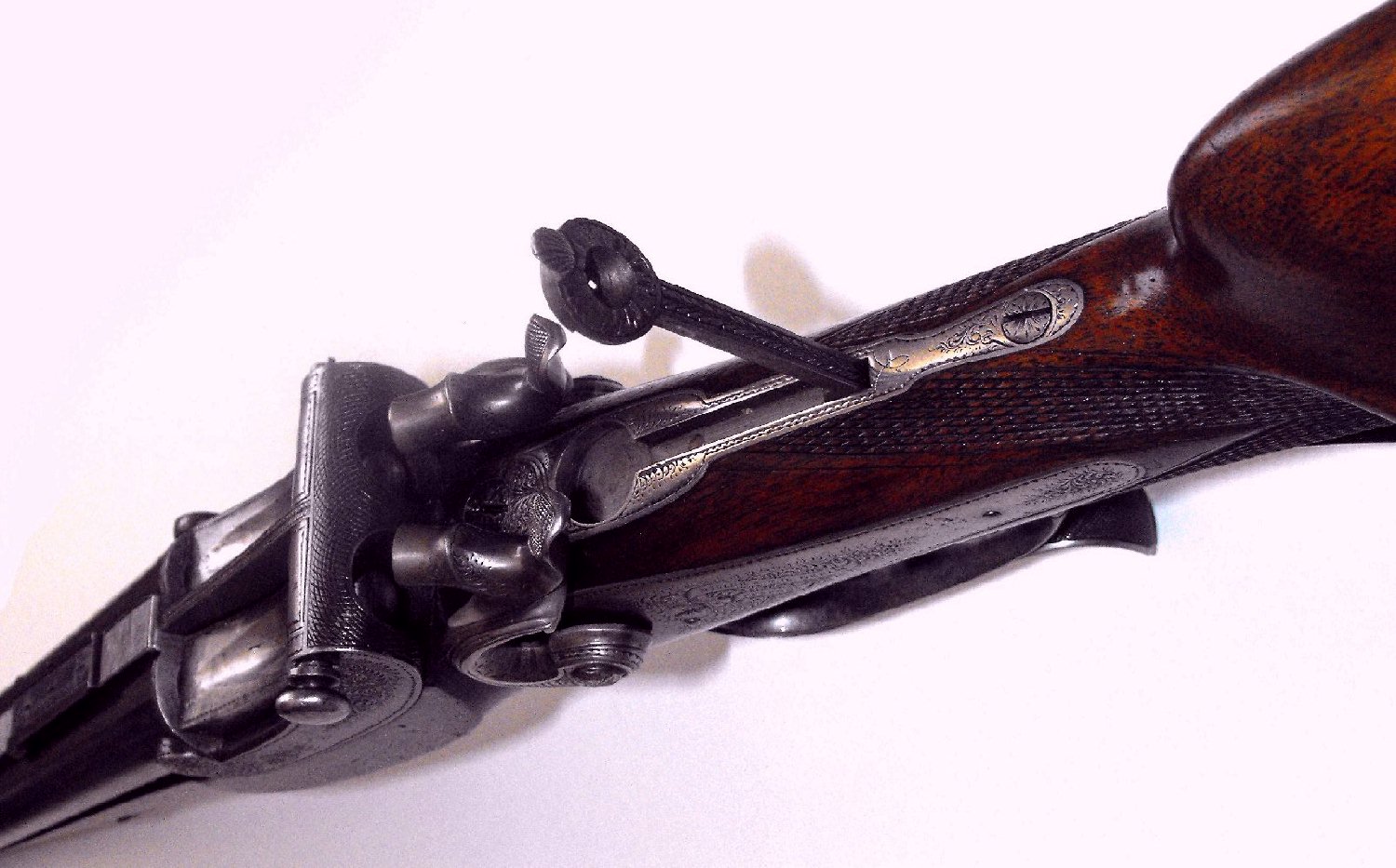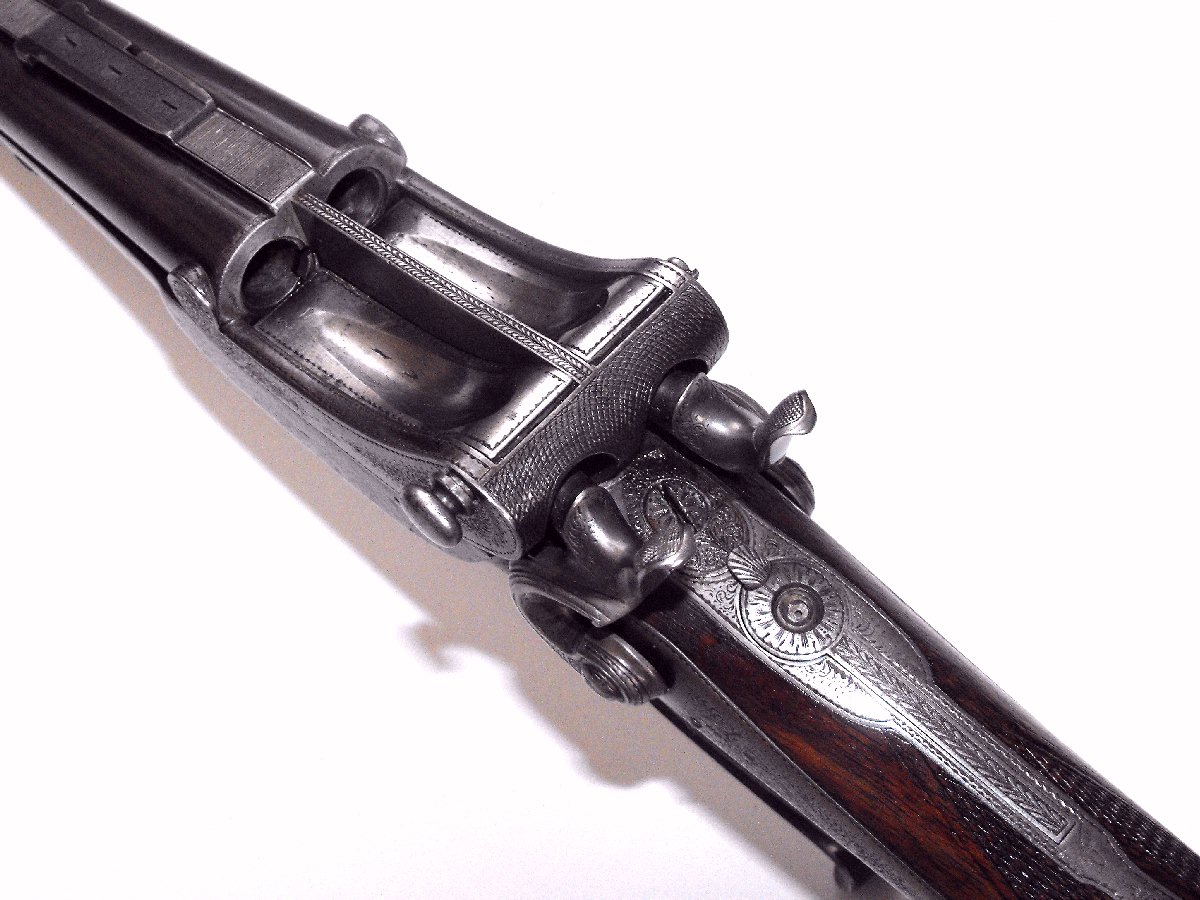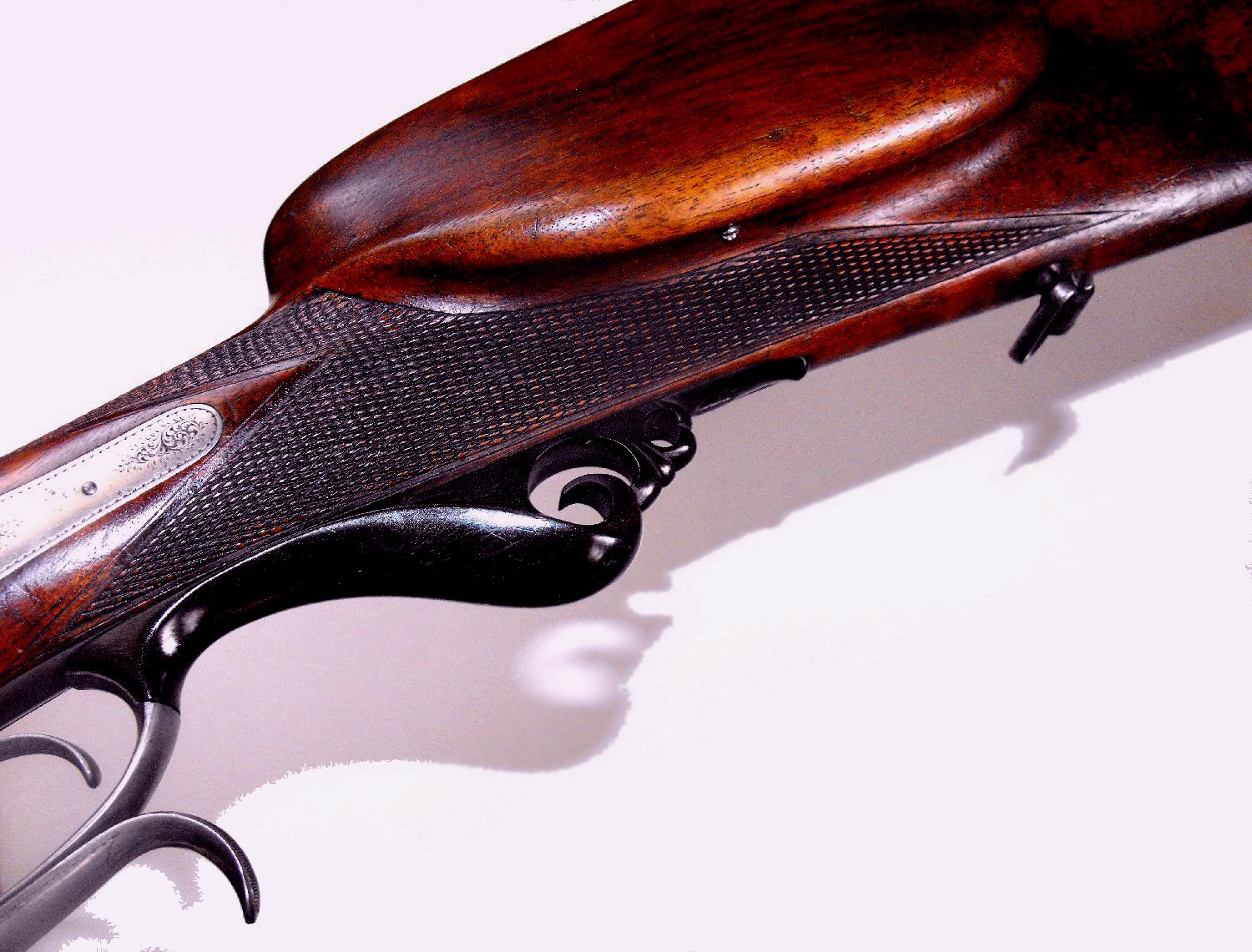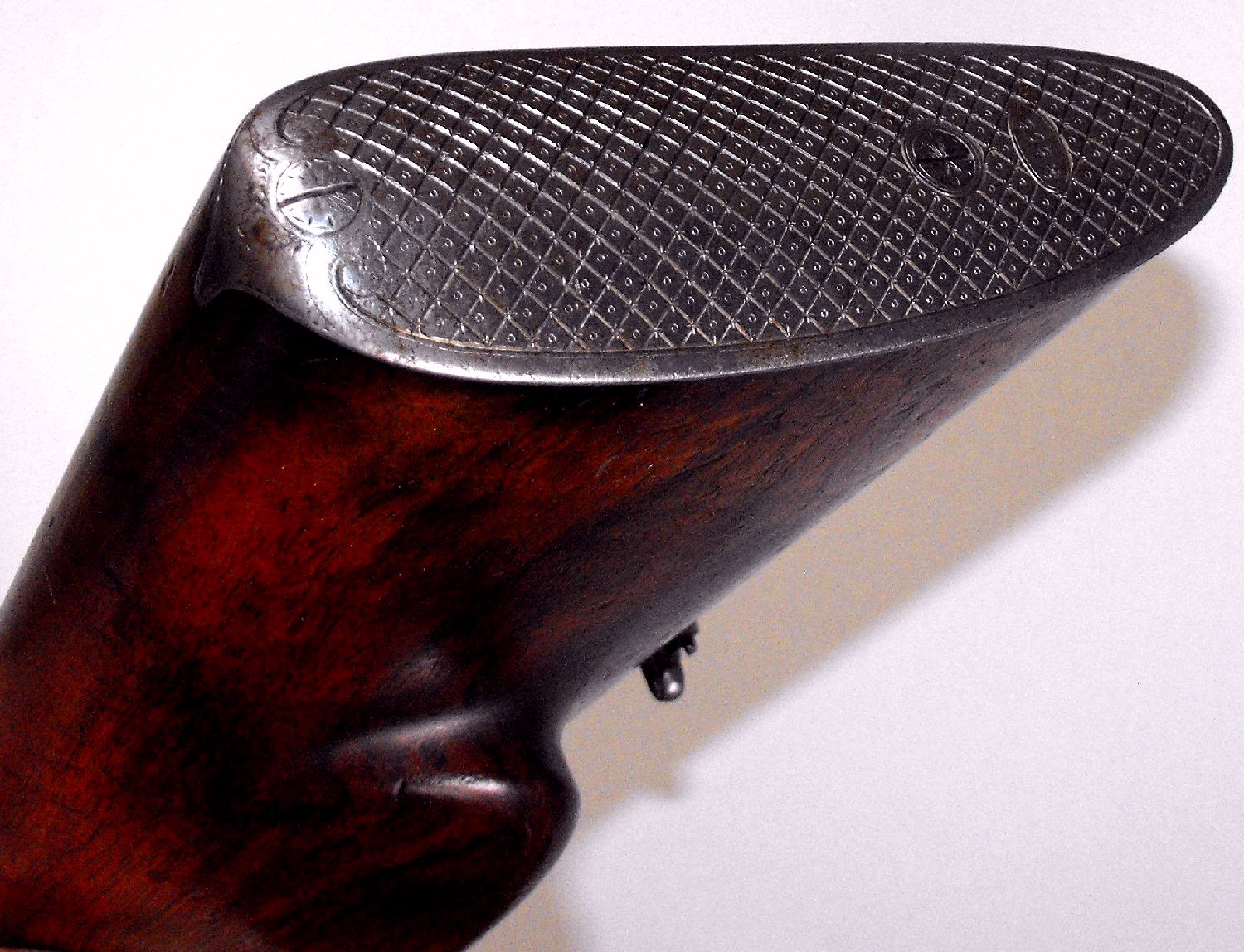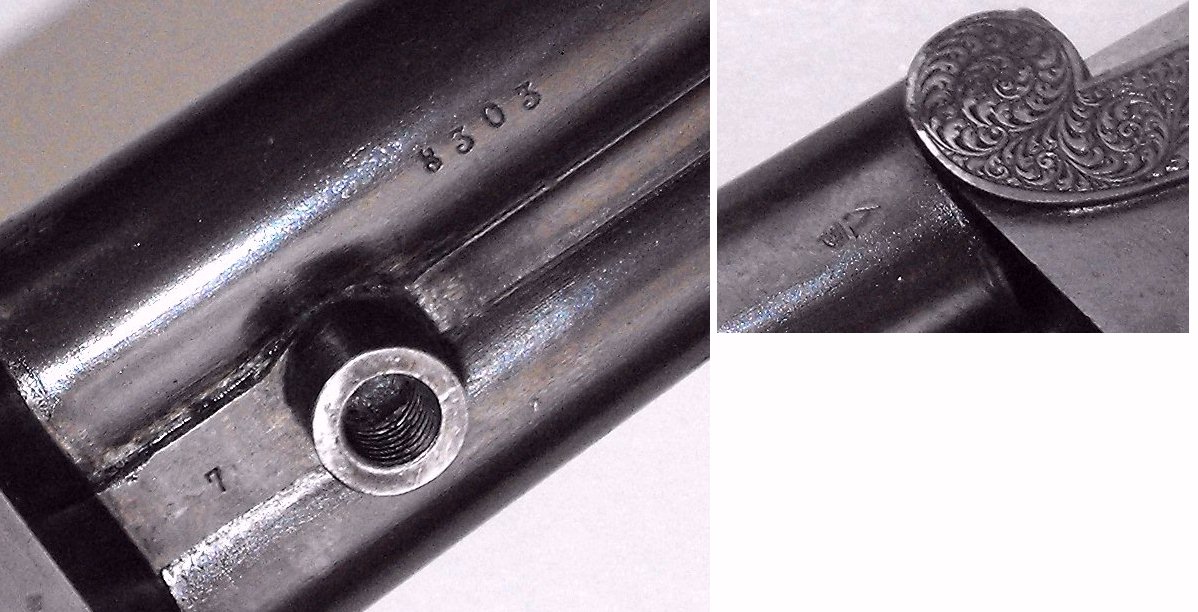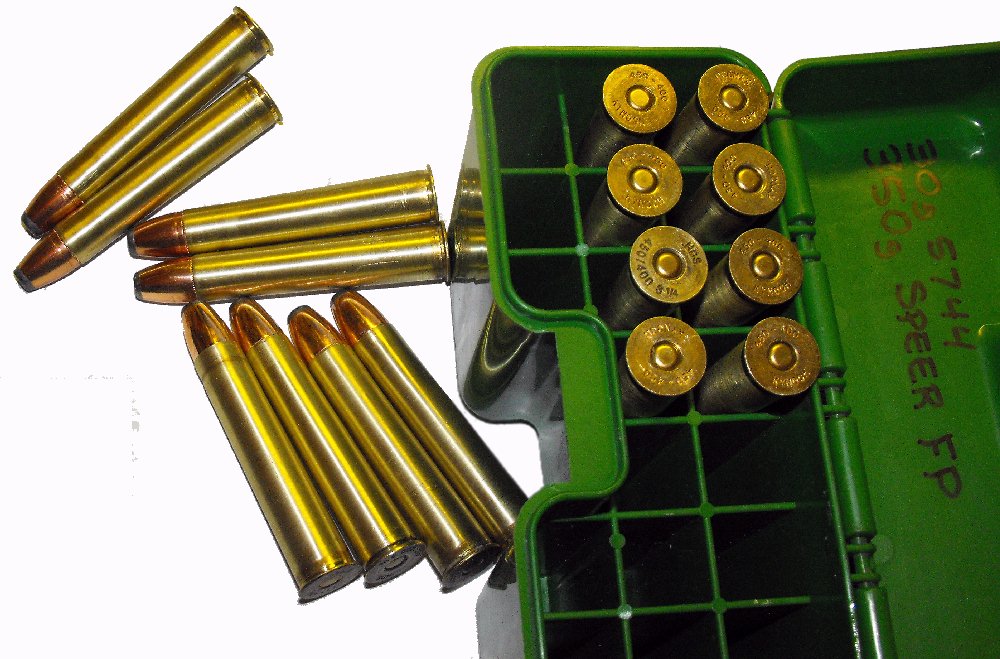 And .... here is my first test target. I used 2 different aiming points. Dead center hold, and a 6 o'clock hold. That's why the 2 group locations. Although this is only the beginning of my load testing, things look very promising. I'll try some heavier bullets next time, to see if can get them to un-cross.